MCAS 78th Annual General Meeting
Date: March 16, 2023
Venue
Hilton Garden Inn
90 - 22nd Street East · Saskatoon, SK
Room: TBD
Time: 3pm
---
MCAS 77th Annual General Meeting
Thank you to all who attended the AGM, Industry Panel and President's Reception in Regina.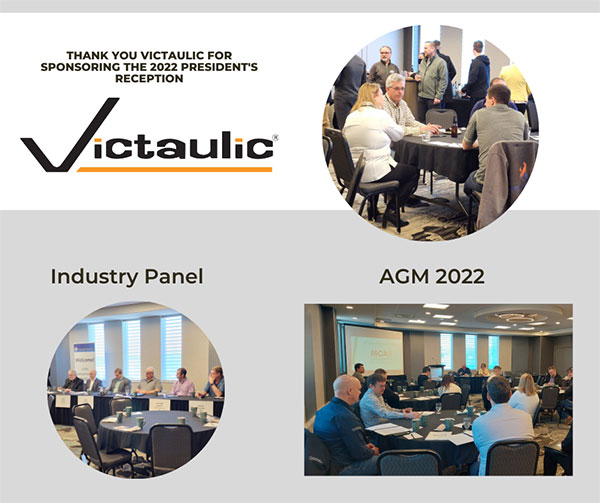 ---
MCAS 76th Annual General Meeting
In accordance with the MCAS bylaws please see the notice of the 76th Annual General Meeting. The meeting will be held on Thursday, March 18, 2021 from 3pm to 4pm virtually via Zoom. In addition, MCAS and CIPH will be presenting an Industry Panel prior to the AGM.
Click the icon below for a larger document.
Members are asked to email This email address is being protected from spambots. You need JavaScript enabled to view it. or call (306) 664-2154 to register for one or both of these events.
The link for the Industry Panel and the AGM will be e-mailed to registered persons the day before the meeting.
---
MCAS 75th Annual General Meeting
Thank you to everyone who attended the AGM and President's Reception in Yorkton, SK.
We were pleased to have a presentation by SaskPower gas inspections and Bill Scott from TSASK gave an update on the expansion.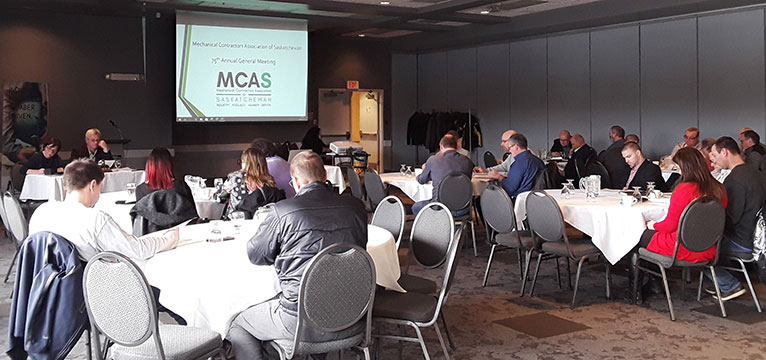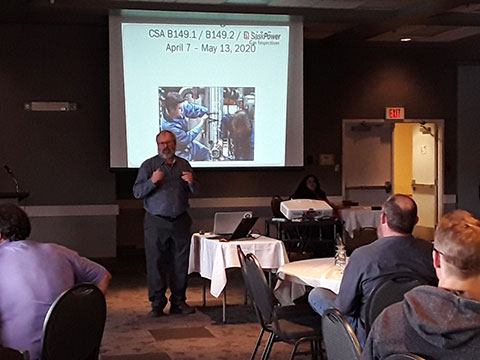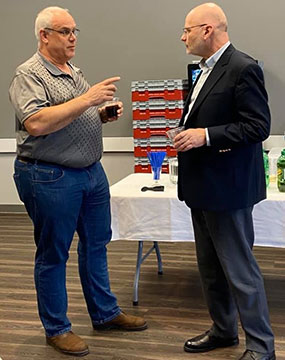 Thanks to our friends at Victaulic for sponsoring the President's Reception.
---
MCAS 74th Annual General Meeting
Thank you to everyone who attended the Industry Panel, AGM, President's Reception, and Gala Supper!
CIPH Saskatchewan Region and MCAS Industry Panel
Featuring expert speakers representing different areas of the industry to help provide insights to important issues relevant to the current environment. This interactive panel was led and moderated by CIPH National President and General Manager Ralph Suppa. Panelists represented Building Standards and Licensing Branch, Canadian Institute of Plumbing and Heating, and the Mechanical Contractors Association of Saskatchewan Inc.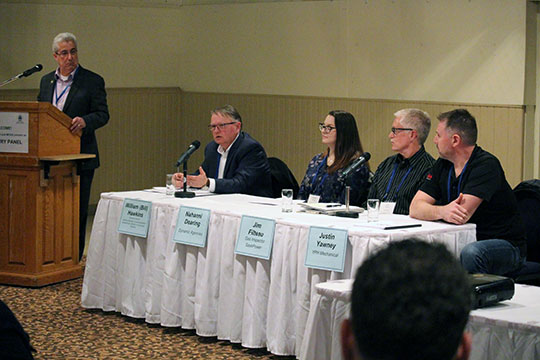 For all pictures from the panel click here.
MCAS 74th Annual General Meeting
Keynote Speakers
Rochelle Laflamme and Alisa Thompson are a dynamic pair of real estate entrepreneurs. Over five years ago, after gaining years of experience in the electrical industry, they started Epic Alliance Inc. with a mission to simplify and streamline residential real estate investing.
As female electricians and trades women they have an unfair advantage of being able to pick the right properties. The knowledge they gained from some of the best real estate mentors, including Rich Dad Poor Dad coaching and Fortune Builders were the founding pillars of what these Epic women do and believe in. The company was awarded the "Most Creative Deal of the Year" in North America by Fortune Builders in 2016.
From its humble beginnings, Epic Alliance Inc. has grown into the company it is today with a residential rest estate portfolio that controls over 220 doors with more being added each day. With the help of their 30 Epic Team Members and their investment partners, Epic Alliance Inc. is in control of over 32 million dollars of real estate.
Epic Alliance Inc. is exceptional at leveraging their knowledge, expertise and creativity to facilitate win-win opportunities in residential real estate deals.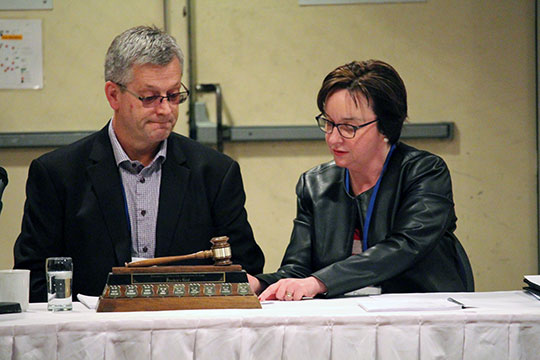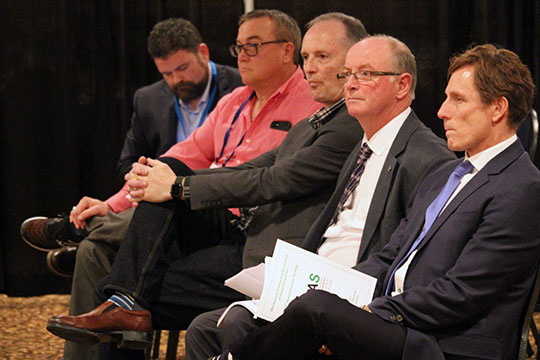 For all pictures from the AGM click here.