The Mechanical Contractors Association of Saskatchewan is pleased to offer the following Member Advantage Programs that are available to all MCAS members and their employees.
For further details, please contact the MCAS office at (306) 664-2154.
In addition to the local Saskatchewan Advantages listed below, MCAC also provides benefits for its members through the National MCAC Affinity Program.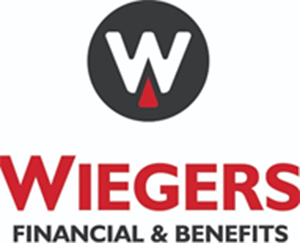 The Mechanical Contractors Association of Saskatchewan prides itself on providing its members an excellent group insurance plan at competitive rates.
This plan is available to both small and large contractors, professionals, and affiliate members. To find out how to get Group Benefits from MCAS and Saskatchewan Blue Cross, contact Matt Hill at Wiegers Financial & Benefits at 1-877-943-4377 or visit www.wiegers.ca.

MCAS is pleased to partner with the Saskatchewan Association of Optometrists to bring the Eyesafe program to our members. With optometrists located in 60 communities throughout Saskatchewan, the Eyesafe program provides significant discounts to MCAS Members on the purchase of prescription safety eyewear. For more information on the program or a list of doctors, please visit www.eyesafesk.ca.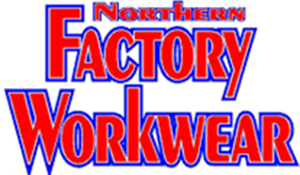 MCAS members receive 15% off at Northern Factory Workwear. Discount cards can be ordered from the MCAS office.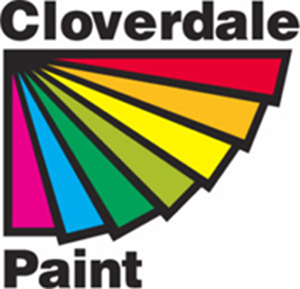 MCAS is pleased to partner with Cloverdale Paint to offer a discount program to our members and their employees.
Receive 35 to 40% off paint and coatings and 25 to 30% off all sundry products at the following Cloverdale Corporate Stores:
2902 Miners Avenue · Saskatoon, SK
535A Park Street · Regina, SK
For more information on the company and their products visit www.cloverdalepaint.com.

MCAS members have VIP status at Kal Tire, earning discounts on products and services at over 250 locations in western Canada and Ontario.
See the VIP Program brochure for details. For more information on Kal Tire products and services, please visit www.kaltire.com.

MCAS Members have access to corporate rate plans and discounts through Jump.ca Business Accounts.
25% off cases, screen protectors, and charging equipment.
10% off earphones and premium accessories
Device Trade-in Program
And much more!
For more information on Jump.ca products and services, please visit www.jump.ca/pages/jump-ca-for-business/.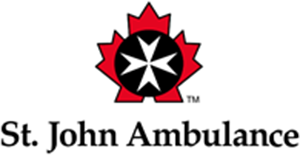 MCAS is pleased to partner with St. John Ambulance to offer 10% off First Aid/CPR/AED Training as well as the new Mental Health Awareness in the Workplace program. The 10% discount also applies to first aid kits and products (excluding AEDs). For more information on the company and their offerings visit sk.stjohntraining.ca.

Minuteman Press offers MCAS members 15% off all printing orders. Please call MCAS with any questions.

This IT firm offers MCAS members discounts on website design and web-related services, as well as custom management software. Contact MCAS for more details.

United Rentals Pump Solutions is pleased to offer a 10% discount on all rentals to MCAS members throughout the province. They specialize in engineered sewer bypass pumping, temporary process pumping, emergency pumping, disaster recovery, pump sales, and more.

Cowan Graphics Inc. is pleased to offer a 10% discount on fleet vehicle graphics to members of MCAS. While they are located in Saskatoon, Cowan Graphics Inc. can provide service in several areas throughout the province. To learn more, visit www.cowan.ca.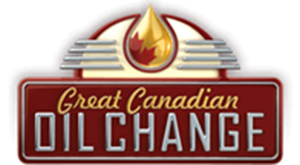 The following Great Canadian Oil Change locations offer MCAS Members 20% off oil changes:
705 22nd Street West · Saskatoon, SK
1702 8th Street East · Saskatoon, SK
802 Circle Drive · Saskatoon, SK
1204 Central Avenue · Saskatoon, SK
417 15 Street East · Prince Albert, SK
409 Thatcher Drive East · Moose Jaw, SK

SupplierLink Saskatchewan is an industry-developed automated vendor engagement system that offers an effective and affordable platform designed to showcase what really matters to infrastructure owners looking to hire: skill sets, experience, qualifications, safety records, and more.
For more information reach out to This email address is being protected from spambots. You need JavaScript enabled to view it. or visit the website at www.supplierlinksk.ca.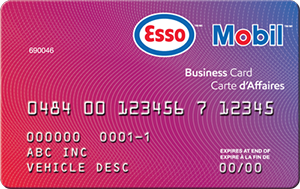 MCAS has partnered with Esso and Mobil to offer our members a 6 cent per litre introductory discount on fuel purchases for the first six months with the Esso and Mobil Business Fleet Card. Benefits include:
10% discount on oil changes at Mr. Lube (show your card)
Easily pay bills, manage cards, and track expenses with simple and time-saving online tools
Reduce or eliminate unwanted driver spending with purchase restrictions and card controls
Get on the road to rewards with the Esso Extra or PC Optimum programs
3 cent per litre discount after six months
Contact the MCAS Office for details and/or to fill out an application form.
Located in south Regina at 4177 Albert Street, The Atlas Hotel offers all MCAS members a reduced rate of $119.95 per night (plus applicable taxes, based on single or double occupancy for regular and secured access floor rooms).
The hotel offers:
Free parking, indoor waterpark, and on-site dining,
A selection of classic breakfast options (included in the rate),
Spacious event and function spaces,
A catering department for scrumptious meals.
For reservations or inquiries please call (306) 586-3443.

One shipping website to compare and ship!
Save up to 70% with Purolator, UPS, FexEx, CanPar, and DHL.
One online shipping system, one consolidated invoice, one customer support number.
Create your free, zero obligation account in seconds here.
Learn more about FlagShip by visiting our website at www.flagshipcompany.com/courier-services/.

BrightHR is all-in-one HR and Health and Safety software and adviceline for over 5000 Canadian businesses. Their award-winning HR software is a quick and easy solution for approving staff vacations, logging sickness, planning schedules, storing confidential documents, plus much more.
In addition to software, BrightHR also offers BrightAdvise and BrightBase. BrightAdvise helps business owners save precious money and time by providing in-house HR and Health and Safety advice from 9 to 5, Monday to Friday. BrightBase offer an extensive library of downloadable and customizable HR documentation, contracts, handbooks, templates, plus much more. Customers also get access to numerous e-learning courses to help nurture employee development and keep your business up to code.
BrightHR also comes with two free mobile apps, Blip and PoP, to make life easier for business owners. Blip lets employees clock in and out of work whether they're at home, in the office, or on-site so managers can manage staff on the go. PoP is an expense tracker app that employees can use to log expenses which managers can approve or decline with a swipe.
Join thousands of other businesses that use BrightHR for all their HR and Health and Safety needs. For any questions or to schedule a free tailored demo with no obligation, visit their website, or call 1-888-220-4924. As part of our Member Advantage Programs, you can receive up to 20% off their services by mentioning MCAS.
MCAS is delighted to partner with Schooley Mitchell to help our members achieve the most cost-effective merchant services. Schooley Mitchell's recommendations are customized to each members' unique credit card processing environment.
They look out for our members' best interests by providing objective, independent advice. To learn more about how Schooley Mitchell can assist in reducing your merchant services fees, schedule a meeting with Amanda Chevrier using this link: https://calendly.com/amandachevrier/mcas or visit this website https://www.schooleymitchell.com/office/achevrier/
---
Everyday Members Benefits
Proud Member Decal: MCAS has decals available for $6 each plus GST. Call the office at (306) 664-2154 or e-mail This email address is being protected from spambots. You need JavaScript enabled to view it. for details.
Proud Member Logos: MCAS has electronic logos for Members to use on websites or documents. Call the office at (306) 664-2154 or e-mail This email address is being protected from spambots. You need JavaScript enabled to view it. for details.
Quality Control Manuals: Loan of a Quality Control Manual developed in accordance with ANSI/ASME B31.1, Power Piping, and B31.3, Chemical Plant and Petroleum Refinery Piping. Click here to view information on the Quality Control Manual.
Safety Handbooks: Company employee safety handbooks and access to information on COR Safety certification. Click here to view information on the Safety Handbook.
Publications: The MCA Saskatchewan Newsletter is a publication keeping members up-to-date on the activities of the Association. Contact the MCAS office to be added to the distribution list.
Membership Roster: An annual publication that provides complete membership addresses of Contractor, Professional, Trade and Affiliate members. There are 400 printed copies circulated across the province and posted on our website.
Product Index Guide: An annual publication MCAS produces as a thank you to all Affiliate Members for their support of the Association. It is also available on the website. Each year due to its popularity the product groups keep expanding and Affiliate participation keeps increasing. Click here to view the Product Guide.
Website: MCAS maintains an up-to-date website that features full membership information. It is your opportunity to have a business link, look up members, find out important information, and find links to enhance your business. The site also carries an updated events calendar with training schedules, AGM, and social events calendar.
Representation: MCAS has representation on a number of boards, associations, and committees throughout the province, giving MCAS the ability to represent the industry's interests and address any issues.